Biographies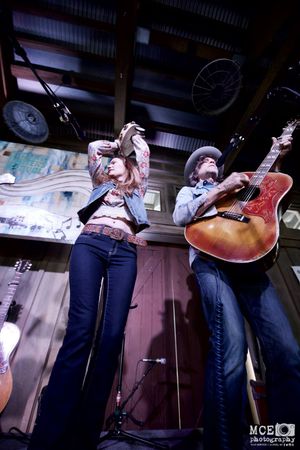 Sugarcane Jane is Anthony Crawford and Savana Lee —Americana's husband-wife duo from Alabama's Gulf Coast. Between them, they have decades of rich musical experience: Anthony's an in-demand multi-instrumentalist and producer who has worked with such notables as Neil Young, Steve Winwood, and Dwight Yoakam. The music they make together is simple and direct, rooted in country and rock, and anchored by their sweet and soulful harmonies.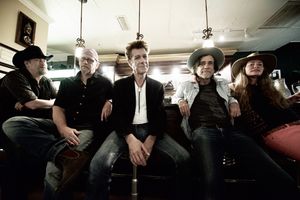 Joining Dwight Yoakam's Fall 2019 Tour and Spring 2021 as support act, they have put together an incredible band to back them up - Pete Nice on pedal steel/lap steel/mandolin, Gary Edmonds on electric guitar, and Leif Bondarenko on drums, all hailing out of Anthony's hometown of Birmingham, Alabama.
Sugarcane Jane's latest release and tenth studio album, Ruffled Feathers; Songs in the Key of Me – came out in a flurry of thoughts over a one week period. Recorded, mixed, and mastered at Admiral Bean Studio in Loxley, Alabama. CD packaging includes a 12 page lyric booklet. Official release date is set for August 14, 2020. Copyright Admiral Bean Records 2020. All Rights Reserved.
"An album that deserves to be at the top of critics' lists" and "One of the best duos since Johnny and June" - The Washington Times
---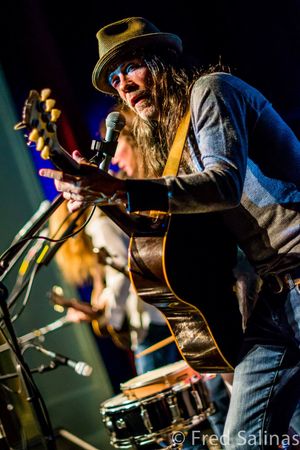 Anthony Crawford -
Anthony Crawford, born in Birmingham, Alabama, has thrived in the music business working alongside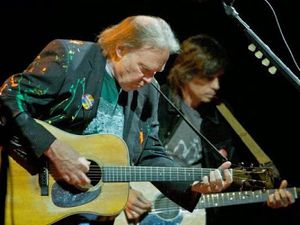 Neil Young
, 
Steve Winwood
, and 
Dwight Yoakam
 as well as carving out his own solo career, a duo with wife Savana Lee in 
Sugarcane Jane
, and in Americana supergroup 
Willie Sugarcapps
.  He currently juggles a multitude of creative outlets including his own recording studio in Loxley, Alabama, 
Admiral Bean Studio
, producing many national acts.
"Anthony Crawford is a very talented guitar player, which, when combined with his soaring vocals, makes him someone to watch.  He has the ability to turn his hand to almost any instrument and make it sound good."
~ Steve Winwood
He's had the kind of career that most artists only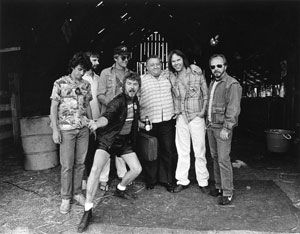 dream about.  From the age of 18 after graduating high school in Birmingham, Alabama Anthony went from Opryland to the Grand Ole Opry w/Roy Acuff, to being on tour with Sonny James, Neil Young, then Steve Winwood, Vince Gill, and Dwight Yoakam.  He's had appearances on Hee Haw, Austin City Limits, Live Aid, Farm Aid, Showtime, the Late Show with David Letterman, the Tonight Show with Jay Leno, the Today Show, Grammy Awards Show, made music videos (Wonderin-Neil Young, Gone-Dwight Yoakam as well as his solo videos), been in movies (Heart of Gold-Neil Young, Neil Young Trunk Show-Neil Young, Blackhawk DVD).  He's played on stage with Paul McCartney with Neil Young at Hyde Park.  He's taken cover photos on albums like Neil Young's Chrome Dreams II and Pegi Young's Foul Deeds.
The last decade has been an intricate part of Anthony's ultimate direction.  After marrying musical partner Savana Lee and settling down in the rural southern Alabama town of Loxley, and having three children,  Anthony is well planted in fertile soil.  His focus now lies in his family which led him to create Admiral Bean Studio.  It is what now drives him as well as enables him to spend more time at home while continuing to explore all creative avenues.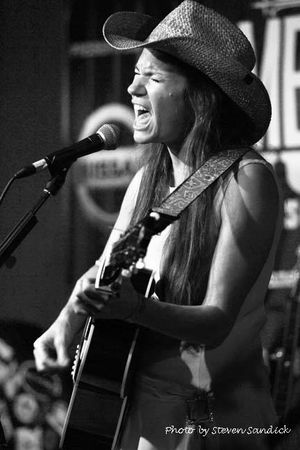 Savana Lee -

Savana was raised along Alabama's Gulf Coast and although she's ventured off at times (New Orleans, Nashville), the coast is her home.

In Music City Savana began her Nashville recordings; six songs titled Untamed produced by Loretta Lynn's sound engineer, Tim Townsend. The songs were never officially released but Townsend was so impressed that he played the album to Loretta's audience every night prior to her show.

While living in Nashville, she spent time writing and performing at the world renowned Bluebird Cafe, Broken Spoke, and Douglas Corner.  Savana's dreams of being an artist were temporarily sidetracked while co-owning and managing a well-respected vintage analog studio in Nashville, TN: Deepfield Studio.

Deepfield Studio recorded many major label artists, including Lucinda Williams whose work there was nominated for a Grammy (Hank Williams Tribute Album 'Cold Cold Heart'), Rodney Crowell (The Houston Kid), Bruce Cockburn You've Never Seen Everything, Emmylou Harris, Terri Clark, Lee Anne Womack, Jack Ingram, Keb Mo, Colin 
Linden Big Mouth, Blackie & The Rodeo Kings, and most importantly, Anthony Crawford.

Savana met Anthony while he was recording his own tracks at Deepfield Studio. He recruited her to sing a few demos for him and they began an everlasting friendship and brotherhood.  "I was an immediate fan of Anthony's writing and musicianship.  I fell in love with him as an artist and then as a human being.  He is an amazing person and my soul mate."  Creating harmonies typically heard only from siblings the two decided to record their first album together, Redbird.

The music, as well as family and a budding romance led them back home to the Gulf Coast forming the popular band, Sugarcane Jane.